Who we are and what we do
The British Club in Gothenburg is a social club offering 'the best of British' in the West of Sweden. Membership is open to people with some connection to Britain, regardless of their nationality.
The club is run on a voluntary basis and enjoys, as the mainstay of its activities, a series of social evenings for members and their guests to meet in a friendly and traditonal British atmosphere. It also hosts occasional outings and special events, such as Poppy Day Tea.
Our membership base of almost 200 families continues to thrive, and new applications are always welcome.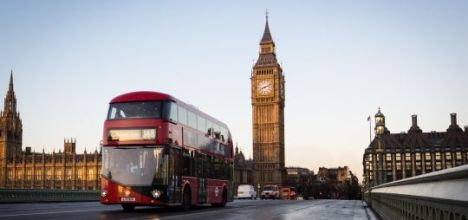 Latest news
Brexit briefing for UK Nationals in Gothenburg (12 Nov 2018)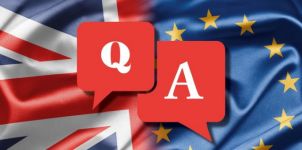 The British Ambassador to Sweden, David Cairns, held an information meeting to discuss the latest on the UK's exit negotiations with the EU. The topic was billed as the implications of Brexit for British Nationals living and working in Gothenburg. Mr Cairns was able to answer many of our questions, although in some cases he pointed out that only the Swedish government could give a definite answer and, unfortunately, we haven't got a Swedish government at the moment.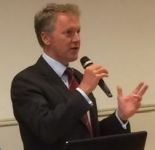 He stressed that there is a false impression from the media that we are headed for a catastrophe because no one knows what they are doing, but in fact the negotiations have come a long way behind closed doors. He is pretty confident that, since nobody wants "no deal", everyone will do whatever it takes to get the final issues sorted before Brexit takes effect on 29 March 2019. Furthermore, there will then be an "Implementation Period" (30 March 2019 to 31 December 2020), during which the current framework of EU rules and regulations will still apply. After that, things might change, but most of it won't affect people who are already living in Sweden (or any EU country) now, or who move here during 2019-2020.
The Ambassador gave a similar briefing recently which was recorded, so you can see that BREXIT Q&A session in Stockholm (1 hr long, but you can skip the first 13 minutes) to get more details. At that briefing there was a panel including the Director-General of Migrationsverket, Ola Henriksson, giving useful information from the Swedish side. He said, for example, that the queue for handling Swedish citizenship applications is slow at the moment - you could be waiting two years. However, they won't keep your British passport all that time if you need it back. (See below under 'Application for Swedish citizenship')
You can also find the latest Brexit information for British nationals at gov.uk, where you can sign up for updates.
Sommar i P1: David Cairns, British Ambassador to Sweden (summer 2018)
On 27 July, David Cairns was given a 90-minute slot on Sveriges Radio to talk (in Swedish) about his experience of living in Sweden for the past three years. He also addressed the question "What do ambassadors actually do all day?"
You can listen to or download the programme here, in the Sveriges Radio archive.
Bank giro account (Feb 2018)
Please note that we no longer need you to keep track of two bank giro numbers. Both annual subscription and social evening payments should now be made into the same account: Bankgiro 5359-2069. Thank you for your cooperation!
Brexit update from the British Embassy (Nov 2017)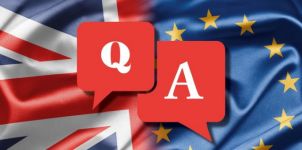 On 16 November, the Deputy Head of Mission at the British Embassy, Aidan Liddle, gave the latest news on Brexit and the current state of the negotiations with the EU. The meeting was well-attended (with 150 people registered) and there were plenty of questions, fielded by a moderator.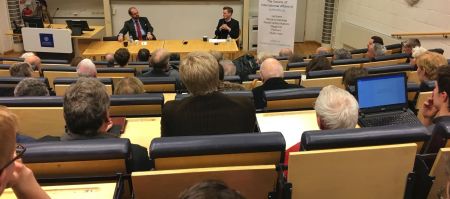 Mr Liddle, with long involvement in the EU, was impressively knowledgeable and clear in his responses. He stressed that there is a false impression from the press that no progress has been made, but that negotiations are well underway behind the scenes, although still in the early stages.
His overall message seemed to be that, while there is absolutely no turning back on the decision to leave the EU, the UK is doing everything it can in the negotiations to keep its relationship with the EU exactly as it is today (e.g. by converting existing EU law into UK law). However, the UK does plan to release itself from the EU principle of free movement of labour, since that was the main issue in the referendum. (Unfortunately, we didn't have anyone at the meeting to represent the official EU position on these issues.)
Mr Liddle emphasized that the UK government is keen to honour EU citizens' right to reside in the UK, but only for those settled there already. The position of Brits living in or moving to Sweden (or elsewhere in the EU) was not explored but there would presumably be a reciprocal arrangement. He only reiterated the Ambassador's advice that Brits should contact their Swedish MEPs to put across any concerns about their future as Swedish/EU residents after Brexit.
Most of the issues Mr Liddle covered are outlined in detail on the Gov.uk website:
Brexit at Almedalen (July 2017)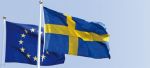 At Almedalen (Sweden's annual week-long political gathering on Gotland), two discussions about Brexit were held on 4 July.
One was a conversation between David Cairns (British Ambassador to Sweden) and Katarina Areskoug Mascarenhas (Head of the EU Commission's Representation in Sweden), entitled "Everything you might not want to know about Brexit". In this seminar, the topics were, "What is really happening in the Brexit negotiations? Which questions does the UK prioritize in the negotiations? And what is the role of the EU Commission?" You can still view the discussion here.
The other, entitled "Brexit — what does it mean to Ireland, Sweden and the future of the EU?" brought together Pat Cox (former President of the European Parliament), Ann Linde (Swedish Minister for EU Affairs and Trade), and Katarina Areskoug Mascarenhas again. They discussed the following: "Brexit will have deep impact on all EU member states, not least Ireland and Sweden. What is the status of the Brexit process? What are the Irish and Swedish perspectives and how will European democracy be affected?" You can view that discussion here.
Briefing on how Brexit will affect Brits in Sweden (April 2017)
On 25 April, the British Ambassador to Sweden, David Cairns, came to Gothenburg to give an update on Brexit and answer questions on how it will affect the rights of British citizens living and working in Sweden. He outlined the current situation on Brexit and the steps the British Government is taking to guarantee those rights in the forthcoming negotiations.
NOTE: He held the same briefing in Stockholm on 11 April (before the UK general election was announced). You can watch this video to see his summary of the situation so far.
As expected, there were more questions than answers in the Q&A session. It is very early days for the negotiations between the UK and the "EU-27" (the negotiators representing all 27 member states that remain in the EU) so, for now, the information we have is mostly based on speculation and hope.
David Cairns talked of reciprocal arrangements for the 1 million Brits living in the EU and the 3 million Europeans living in the UK (most of whom are not too keen on Brexit either). The idea is to have "grandfather" arrangements, whereby our existing rights concerning, for example, Swedish residence permits and UK pensions would be honoured for life, while post-Brexit rules would only apply to people moving to or from the UK after the Brexit finalization in March 2019. But all this appears to fall into the category of 'speculation and hope' until we know more about the EU-27 reaction to these proposals.
We should for now bear in mind that the UK hasn't pulled out of the EU yet, but only started the negotiation process. The ambassador was able to assure us absolutely that all rights we have today as EU citizens are completely unaffected for the coming two years of negotiations.
He promised to come back "at a suitable moment in the Brexit process" to keep us informed and give more definite answers to our questions. He pointed out that there is something we can do while we wait: as Swedish residents, we can write to our Swedish MEPs to ensure that they are aware of our concerns about our future here, since they will be part of the EU-27 side of the Brexit negotiations. This can increase our chances of a better deal for Brits in the EU after Brexit.
Price and bookings for social evenings
At the AGM on 25 February 2017 it was decided to raise the fee for socials to 150 kr per person to keep up with rising costs.
It was also agreed that Monica will no longer take the bookings, so please contact Catriona instead (see Club contacts), stating if you are a vegetarian. She will confirm whether there are still places available and then ask you to pay the fee.
New start time and payment method for social evenings (2017)
Please note that from now on we will open the doors at Drottning Kristinas Jaktslott at 6 pm instead of 7 pm, so that the hungry revellers don't have to wait too long for their food. It also means that we have more time to chat and less need to rush to clear up and head for home at the end of the evening.
From now on, we would like to receive payments for the social evenings in advance, direct to our Bankgiro account for social events: 5182-9166. (Don't forget to include your name on the message to the payee. Otherwise we won't know who made the payment.)
Subscriptions: We have closed the Club's Plusgiro account
From this year you should pay your annual subscription into our Bankgiro account: 5359-2069.
Application for Swedish citizenship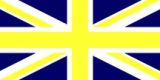 In these Brexit times, many Brits in Sweden are considering applying for Swedish citizenship, which gives you dual citizenship and the right to vote in Swedish elections, as well as peace of mind about any future impact of Brexit on Brits living in EU countries. It costs 1500 Swedish kronor and you apply to the Swedish immigration agency, Migrationsverket.
More details on who qualifies for citizenship and how to apply.
Note that it can take them a few months to process a citizenship application. The fact that they require your passport in the original with your application means that you could find yourself unable to travel abroad for some time, so it is best to apply when you have no urgent travel plans. However, you can send them a request to temporarily get your passport back, specifying your travel dates at least ten days before your trip, but it might be wise to allow more time than this. In our experience, asking for your passport back in this way may trigger them to rush your application through, so you get your British passport and a Swedish citizenship certificate in the same letter. But at the least, they will return your passport and let you know when they need it back again, which will be when your application has reached the top of their queue.
(Getting a temporary (emergency) British passport instead would be a desperate measure: You have to apply in person at the British Embassy in Stockholm a few days before your journey and pay about 1000 Swedish kr.)
No more direct ferry options to the UK (2016)
DFDS now report that they no longer take foot passengers or private vehicles on their freight ferry from Gothenburg to Immingham. So if you want to take a car to the UK, there is no direct connection by sea. You either need to plan two extra days in each direction and drive via Denmark, Germany and Holland/Belgium/France, or leave the car here and travel by plane.