Coming events
Our ever-popular season of social evenings continues at Drottning Kristina's Jaktslott.
Please book as early as possible via the Membership Secretary (see Club contacts) to secure a place, and let us know if you are a vegetarian. Members' guests are welcome, if booked in advance.
The entrance fee of 150 kr per person includes the meal and should be paid as soon as your booking is confirmed to Bankgiro 5359-2069.
(Don't forget to include your name on the message to the payee. Otherwise the payment is anonymous!)
Summer - autumn 2018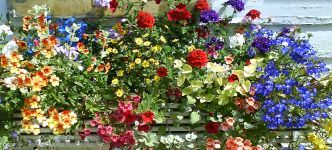 Fri 28 Sept (18:00)
BRITISH CLUB SOCIAL EVENING - Britalia
We will be visiting the Italian Club at Gamlestaden and holding our own "Britalian" quiz.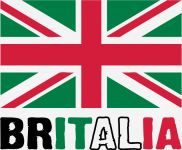 Genuine Italian buffet
The Italian Club, Gamlestadsvägen 1 (Free parking, tram 6,7 or 11 to Gamlestads Torg. More details on request.)
Mon 1 Oct (18:00)
King Lear
starring Ian McKellen
Bio Roy ('nearly live' from Chichester Festival Theatre)
More information (discount for British Club members)
1 - 6 Oct (19:00)
The Believers Are But Brothers
A show about tech savvy extremists, gamergate, the alt-right, Donald Trump, ISIS and a generation of resentful, directionless, violent young men.
GEST (Gothenburg English Studio Theatre)
Chapmans Torg 10 BV
Mon 26 Nov (18:00)
The Madness of King George III
by Alan Bennett
Bio Roy ('nearly live' from Nottingham Playhouse)
More information (discount for British Club members)