Coming events
Our ever-popular season of social evenings continues at Drottning Kristina's Jaktslott.
Please book as early as possible via the Membership Secretary (see Club contacts) to secure a place, and let us know if you are a vegetarian. Members' guests are welcome, if booked in advance.
The entrance fee of 150 kr per person includes the meal and should be paid as soon as your booking is confirmed to Bankgiro 5359-2069.
(Don't forget to include your name on the message to the payee. Otherwise the payment is anonymous!)
Winter - spring 2018
Sun 18 Mar (12:00 - 16:15)
Opera favourites and lunch
Passion and drama from Bizet to Britten
GTS Festvåning (Göteborgs Tandläkares Sällskap), Erik Dahlbergsgatan 9
Programme and booking information
Fri 23 Mar (18:00)
BRITISH CLUB SOCIAL EVENING - Limerick Slam
All are welcome to enter with their original compositions to compete for the magnificent trophy.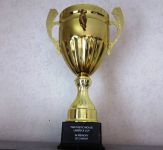 (with fish & chips from A Taste of Britain)
Drottning Kristinas Jaktslott
Mon 26 Mar (18:00)
Julius Caesar
Shakespearean murder and mayhem
Bio Roy ('nearly live' from the National Theatre, London)
More information (discount for British Club members)
10 Apr - 8 May
Four Minutes Twelve Seconds
A shockingly funny thriller in a time of selfies and sexting.
GEST theatre
Thur 12 Apr (20:30)
Stand-up comedy: Danny Bhoy (on tour from Scotland)
"Subtle, intelligent, perceptive, observant and very, very funny." (The Scotsman)
Bio Roy
Mon 7 May (18:00)
Hamlet
with Benedict Cumberbatch
Bio Roy ('nearly live' from the National Theatre, London)
More information (discount for British Club members)
Sun 20 May (12.00)
BRITISH CLUB lunch and toast to the royal couple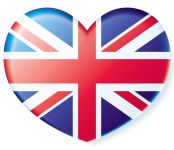 British Club members only.
Villa Belparc, Slottsskogen
Sat 26 May (11:00-15:00)
Church garden party
Cakes, plants, handicrafts, preserves, books and refreshments with, new for this year, a music programme and art display (you are invited to contribute with your own paintings). Everyone welcome!
Sat 26 May (18:00)
Guitar concert
Sat 7 July (12.00 - 15.00)
BRITISH CLUB GET-TOGETHER in the park
with the Anglo-Swedish Society and International Women's Club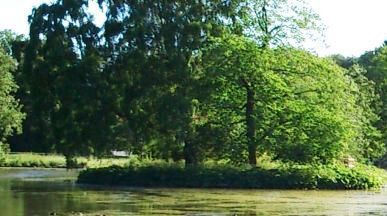 Bring your friends and family to the bistro and enjoy a pleasant afternoon in good company! There will be a treasure hunt for all the family.
Villa Belparc, Slottsskogen