Coming events
Our ever-popular season of social evenings continues at Drottning Kristina's Jaktslott.
Please book as early as possible via the Membership Secretary (see Club contacts) to secure a place, and let us know if you are a vegetarian. Members' guests are welcome, if booked in advance.
The entrance fee of 150 kr per person includes the meal and should be paid as soon as your booking is confirmed to Bankgiro 5359-2069.
(Don't forget to include your name on the message to the payee. Otherwise the payment is anonymous!)
Spring - summer 2018
18-26 May
The Moon is Down
by John Steinbeck, performed by Craic! Theatre productions
Teaterhuset Mölndal
(On the evening of Fri 25 May, the Anglo-Swedish Society will be going as a group and you are welcome to join them at the discount ticket price of 130 kr, including cheese and wine afterwards with the cast. Contact Birger at the Anglo-Swedish Society for more details: )
Sat 26 May (11:00-15:00)
Church garden party
Cakes, plants, handicrafts, preserves, books and refreshments. Music by the African Choir, guitarist Vanya Posavek from Croatia, and Stephen Craig, organist. New for this year: an art display (you are invited to contribute with your own paintings). Everyone welcome!
Sat 26 May (19:00)
Classical guitar concert: Vanya Posavek
Tickets 100 SEK (Swish or cash). Maestro Posavek is an internationally acclaimed guitarist and he will also perform at Vasakyrkan on 31 May at 12:00.
Sat 7 July (12.00 - 15.00)
BRITISH CLUB GET-TOGETHER in the park
with the Anglo-Swedish Society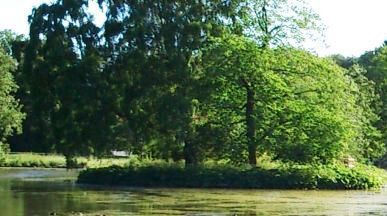 Bring your friends and family to the bistro and enjoy a pleasant afternoon in good company! There will be a treasure hunt for all the family.
Villa Belparc, Slottsskogen