Coming events
Our ever-popular season of social evenings continues at Drottning Kristina's Jaktslott.
Please book as early as possible via the Membership Secretary (see Club contacts) to secure a place, and let us know if you are a vegetarian. Members' guests are welcome, if booked in advance.
The entrance fee of 150 kr per person includes the meal and should be paid as soon as your booking is confirmed to Bankgiro 5359-2069.
(Don't forget to include your name on the message to the payee. Otherwise the payment is anonymous!)
Autumn 2018
Sat 20 Oct (11:45 - 15:15)
Charity lunch with opera arias
Erlend Sander (baritone)
GTS Konferens and Festvåning, Erik Dahlbergsgatan 9
See poster
Fri 26 Oct (18:00)
BRITISH CLUB SOCIAL EVENING - Jean's quiz
Menu: fish & chips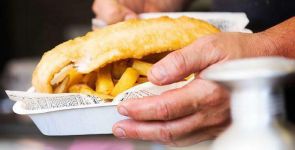 Drottning Kristinas Jaktslott
Wed 31 Oct (19:00)
Evening concert: A musical journey through blues, jazz, country and pop
Emil Ernebro (guitar), Zandra Ernebro (vocal)
See poster
St Andrew's Church, Hvitfeldtsplatsen 2
Sat 10 Nov (13:00 - 15:00)
BRITISH CLUB - Poppy Day Tea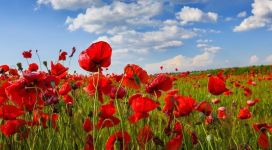 Afternoon tea with homemade sandwiches, cakes and an auction. All takings go direct to the Poppy Appeal Fund - please give generously!
Haga församlingshem, Haga Östergata 30
Sun 11 Nov (11:00)
Remembrance Day
wreath-laying at Kviberg Cemetery
Sun 25 Nov (13.00 - 15.00)
St Andrew's Day Lunch
Haga församlingshem, Haga Östergata 30
Mon 26 Nov (18:00)
The Madness of King George III
by Alan Bennett
Bio Roy ('nearly live' from Nottingham Playhouse)
More information (discount for British Club members)
Sun 9 Dec (12:30 - 15.00)
BRITISH CLUB - Christmas shopping lunch (Cost 250 kr)
(Welcome glögg at 12:30, lunch at 13:00)
Drottning Kristinas Jaktslott