Who we are and what we do
The British Club in Gothenburg is a social club offering 'the best of British' in the West of Sweden. Membership is open to people with some connection to Britain, regardless of their nationality.
The club is run on a voluntary basis and enjoys, as the mainstay of its activities, a series of social events for members and their guests to meet in a friendly and traditonal British atmosphere. It also hosts occasional outings and special events, such as a treasure hunt in the park.
Our membership base of over 150 families continues to thrive, and new applications are always welcome.
Latest news
Stricter UK travel restrictions (7 Dec 2021)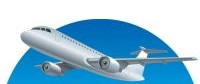 If you need to travel to the UK soon, please note that the COVID testing rules just got more strict again. The GOV.UK website currently indicates the following:
Even fully vaccinated travellers will once again need to take a pre-departure COVID test. (PCR and the simpler lateral flow antigen test, LFD, are both accepted.)
Download your EU Digital Covid Certificate to provide proof of both your vaccination and your latest COVID-19 test before travel to England. You can get your certificate from covidbevis.se using Bank-ID.
In advance of your journey, you must also book and pay for a day 2 PCR test (LFD no longer accepted), to be taken after you arrive in England. Find a government-approved UK COVID travel test provider here. (Prices range from £15 to £395 for a self-swab test.)
In the 48 hours before you arrive in England, you must fill in your passenger locator form here, providing a scan or screenshot of the QR code from your valid vaccination certificate, as well as the test booking number of your UK day 2 PCR test.
NOTE: This information is a snapshot of the current rules, which can change at any time. Please see the regularly updated and more detailed guidance at the GOV.UK website:
Travel to England from another country during coronavirus
Poppy Appeal (1 Dec 2021)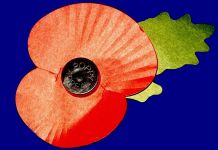 We are pleased to report that the Poppy Appeal in Gothenburg and Malmö this year raised over 24 000 SEK - an impressive show of generosity.
Warm thanks to all members who made donations.
Danish Marines wear poppies with pride (12 Nov 2021)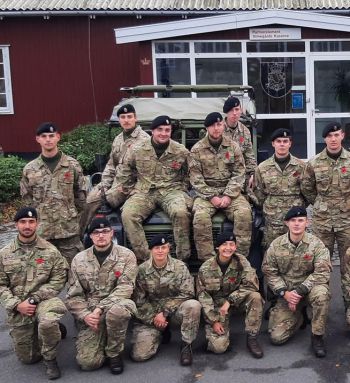 Yesterday, the 4th Marine Squadron of the Danish Army (a few of them pictured above) forwarded the following letter that their captain sent to the National President of the Royal British Legion, Lieutenant General James Bashall CB CBE:
Dear Lieutenant General James Bashall
Thank you for sending us poppies on such short notice. We have taken a picture of our 5th platoon and written a small piece, which you will find below, on why we thought it appropriate to wear the poppies this November.
As a nation occupied during the Second World War, our history has taught us what can happen when hostile forces seek to assert their will on others, and what it costs to prevent this from happening.
It is for this reason that Denmark sends its soldiers abroad to maintain security in the world. In close partnership with British forces as well as our other NATO allies, we have deployed soldiers to Afghanistan and Iraq. Many of these men and women payed the ultimate price. As a small country, each of these losses has affected, and continues to affect, large proportions of the Danish population. We in the 4th Marine Squadron and III RECCE Bn have chosen to adopt the poppy as a symbol of remembrance. As much as it is a symbol of Flanders' fields, it can be a symbol of the poppy fields of Helmand Province, Afghanistan.
We will remember them, and all those who have lost their lives to secure a better and safer world, lest we forget.
Kind regards
Captain [name withheld], 4th Marine Squadron, III Reconnaissance Battalion, Guard Hussar Regiment, Danish Army
Poppy Appeal (13 Oct 2021)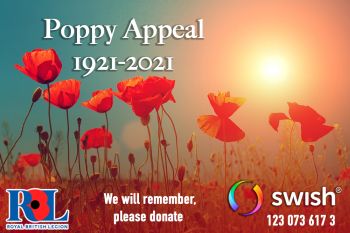 This year, the Royal British Legion is celebrating its 100th anniversary. It was founded on the 15th May 1921 to raise funds to help the millions injured, and the families of those killed during and after the First World War. A terrible war. A war to end all wars it was said. The Earl Haig established the first Remembrance Day on 11 November 1921, to fight for the rights of those who had given so much, with the Flanders Poppy as its emblem.
With this year's centenary Poppy Appeal, the Legion will continue to challenge injustices and ensure that everyone who has served and sacrificed on our behalf gets the fair treatment they deserve.
Poppies are available at the British shops in Gothenburg and Malmö, at St Andrews church and at the Paddington pub.
You can pay by cash or by SWISH: 123 073 617 3
or make a donation to the Poppy Appeal dedicated account: BANKGIRO: 100-0819
Please give generously.
Eased UK travel restrictions (4 Oct 2021)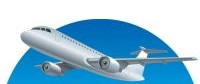 The testing rules for travel from Sweden have been relaxed a little from 4 October. In summary:
- Fully vaccinated travellers will no longer need to take a pre-departure PCR test but will still need to take a PCR test on day two (booked in advance of travel).
- Unvaccinated people will still need to take a pre-departure PCR test, and PCR tests on days two and eight.
- ALL TRAVELLERS will still need to fill out a passenger locator form before coming to England, stating the booking reference for their day two PCR test.
(If you were double-vaccinated in Sweden, they will accept as evidence the EU-approved "COVID pass" that you show in your smartphone or print out before you travel.)
Please see the full instructions for vaccinated and unvaccinated travellers at the GOV.UK website.
See also their Travel safely guidance to minimize COVID-19 risks. "Following this guidance will help you stay safe, and protect others by controlling the spread. Every action to help reduce the spread will reduce any further resurgence of the virus in the coming months."
Update on Swedish residency (9 Sep 2021)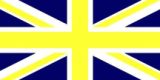 If you were legally resident in Sweden before 1 January 2021, you must apply for the new residency permit ("uppehållsstatus"). The deadline has been extended to 31 December 2021. Your right to stay in Sweden will end if you have not applied for residence status before then, unless you already have a permanent residence permit ("permanent uppehållstillstånd" - PUT) or dual citizenship.
NOTE: You can still apply for "uppehållsstatus" as well as either or both of these, as it gives extra privileges in case you later want to bring dependent relatives here. See this explanation from the Migration Agency:
"If you have residence status, more family members than just your spouse/cohabitating partner and underaged children can apply to move to live with you. This applies, for example, to parents or children over 21 who are financially dependent on you."
New member of our committee (30 Aug 2021)
We are delighted to welcome Ian Leigh as the latest ordinary member of the British Club committee.

Ian was born in Sheffield and grew up near Reading. He has a long experience of committee work, particularly in the Ravenglass and Eskdale Railway Preservation Society.
St Andrew's church services (7 Aug 2021)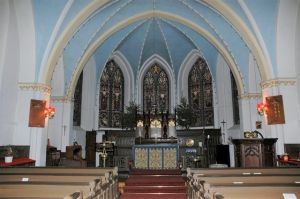 St Andrews church in Gothenburg is starting to hold Sunday morning services again at 11 a.m. as follows:
- 15 August
- 29 August and then every following Sunday unless new COVID recommendations come into force.
Thanks from HM Queen Elizbeth II (21 April 2021)
The Queen has made this statement about all the messages she received: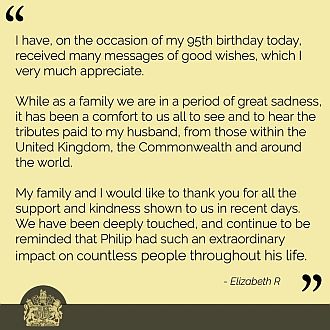 Death of HRH Prince Philip (11 April 2021)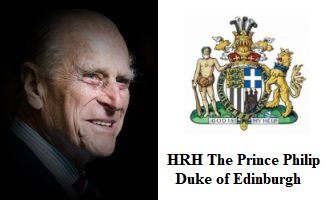 Following the death of the Duke of Edinburgh at the age of 99, The British Club has sent the following message for the the online Book of Condolence:
"On behalf of the members of the British Club in Gothenburg, Sweden, we wish to send our sincere condolences to Her Majesty the Queen, and all the Royal family, on the loss of HRH Prince Philip, Duke of Edinburgh."
Exchange your UK driving licence (26 Mar 2021)

You will not be able to use your UK-issued driving licence in Sweden after 1 July 2021, but you will be able to exchange it for a Swedish licence without taking a driving test.
You don't have to wait until then to exchange it; you can download the application form (in Swedish) any time from the Swedish Transport Authority.
COVID-19 information for Sweden (1 Mar 2021)

Keep yourself up to date on COVID-19 information in English from the Public Health Agency of Sweden (Folkhälsomyndigheten). This site includes the latest Swedish regulations, guidelines and strategy.
Swedish residency for UK nationals (21 Sept 2020)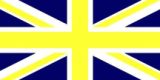 The Swedish government has proposed legislation designed to protect your right to continue your life in Sweden as you do now. Here are the main points:
- This legislation will introduce a new status for British citizens wishing to remain in Sweden.
- An application window will launch in December this year and stay open for 10 months.
- You can continue your life in Sweden until you have a decision on this application, even if that takes longer than the 10-month window.
- You do not have to be folkbokförd or have a personnummer to apply for the new residency status.
- If you have dual citizenship (or citizenship of another EU country) you don't have to apply.
See also the British Embassy's five-minute Q&A video on Facebook addressing what UK nationals in Sweden need to do. It includes individual questions posed in the comments link below the video, and you can find more information in the Embassy's updated FAQ page.
EU exit: FAQ from the Embassy (3 July 2020)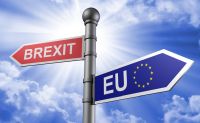 In this newsletter the Embassy has compiled questions and answers about the rights of British citizens living in Sweden after Britain's EU exit on 31 December this year.
Brexit Q&A summary from the Embassy (23 May 2020)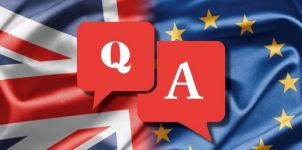 On 14 May, Ambassador Judith Gough held a Facebook Live Q&A session. You can click on the link to watch it, or read the highlights in their latest newsletter, covering issues about what happens after 31 December 2020, including your right to remain in Sweden, passports, pensions and returning to the UK with an EU spouse.
British Embassy Brexit Q&A newsletter
Newsletter from the Embassy (15 May 2020)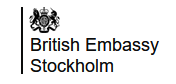 The latest Embassy newsletter, at the link below, continues their commemoration of VE Day with the story of one of the British undercover agents in Stockholm at that time.
British Embassy VE Day newsletter
Updates from the British Embassy are also available on their Facebook and Twitter channels.
How secure are your passwords? (9 May 2020)

With many of us working from home during the coronavirus pandemic, our connections tend to be more vulnerable than usual to hackers looking to steal information. The Embassy has passed on this advice from the British National Cyber Security Centre about reviewing your passwords. You can find out if your passwords are well-known to hackers at this link: Pwned Passwords.
If your password is 1234, tennis, bonkers, football, iloveyou or even AlanShearer, it is on the centre's list of most common ones that you should change straight away...
The British Council - archive NHS films (2 May 2020)

In appreciation of the work of the NHS, the British Council has presented a collection of fascinating archive films:
A Celebration of Health Services on Film.
"We've been digging through our collection of 100+ short documentaries made during the 1940s, designed to show the world how Britain lived, worked and played - and have found some real treasures exploring our health services. Since its inception [in 1948], the National Health Service has provided medical care "free at the point of use" based on need not income. During these strange times, as Covid-19 makes the world feel very different, it's more important than ever to celebrate the wonderful work being done in hospitals and clinics across the country."
The British Shop - now with webshop (5 Apr 2020)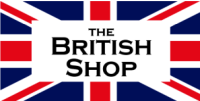 Check out the new British Shop webshop – perfect for those Easter hot cross buns. Delivery or pickups available.
Coronavirus information in English (12 Mar 2020)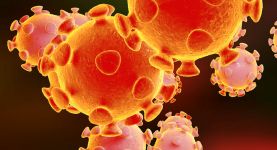 The Public Health Agency of Sweden (Folkhälsomyndigheten) has a coronavirus disease (COVID-19) FAQ in English, with links to information from WHO and the European Centre for Disease Prevention and Control.
You can also read the GOV.UK guidance for British people travelling to or living in Sweden following the outbreak of coronavirus. The British Embassy recommends signing up for the GOV.UK Sweden travel advice email alerts.
In view of coronavirus, the British Embassy in Stockholm is taking extra precautions: "Please be aware that visits to the Embassy are by appointment only. You can book an appointment on the British Embassy website. Alternatively call us on 0046 (0)8 6713000 if you have any questions or if you need consular assistance (phone lines are open 24/7).
Application for Swedish citizenship (30 Dec 2019)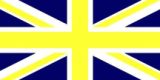 In these Brexit times, many Brits in Sweden are considering applying for Swedish citizenship, which gives you dual citizenship and the right to vote in Swedish elections, as well as peace of mind about any future impact of Brexit on Brits living in EU countries. It costs 1500 Swedish kronor and you apply to the Swedish immigration agency, Migrationsverket.
More details on who qualifies for citizenship and how to apply.
You may be asked to send in your British passport with your application or it may state that they will contact you if and when they need to see it. Please follow whichever instruction you are given. (If you don't send all requested documents, this can slow down your application.)
Brexit briefing for Brits in Sweden (3 Dec 2019)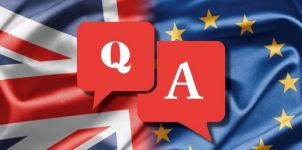 The new British Ambassador to Sweden, Judith Gough, held a "Townhall meeting" in Gothenburg for UK nationals living and working here. She was joined by representatives from Migrationsverket and Försäkringskassan to answer questions from British citizens living in Sweden. The Ambassador's message was that the discussions she was involved in are now much less focused on the no-deal scenario and assume Brexit will be based on a withdrawal agreement with the EU. However, with the coming UK general election, this was a particularly difficult time for her to give any definite information about Brexit.
On the other hand, she pointed out that the Swedish authorities have been doing their utmost to cushion the blow for us if there is a no-deal Brexit. You can find information on these measures here: Swedish Government: Regulatory amendments to deal with Brexit.
In case you need healthcare when visiting the UK, you should be aware that after Brexit everything depends on reciprocal agreements with each EU country. According to the NHS, "You will not be able to use NHS services for free when visiting the UK if you're living in the EU and the UK government does not currently pay for your healthcare. You should take out appropriate travel insurance when visiting the UK, as you would when visiting any other country." (Currently you get healthcare in the UK as an EU citizen by showing your EHIC card. British nationality doesn't qualify you for free NHS treatment, which has always been based on residency not nationality. However, NHS hospitals will always treat you in an emergency, wherever you come from.)
See this link: NHS: Living in the EU after Brexit.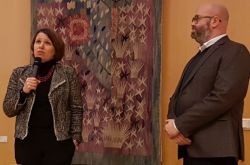 Jonas Colling, the Brexit coordinator at Migrationsverket, was knowledgeable about citizenship issues. Migrationsverket has granted Swedish citizenship to 4000 Brits this year (three times as many as last year), and they currently have 1400 applications in the pipeline. The good news is that they have been given a mandate to give highest priority to British applicants. He commented that many of the applications from Brits are straightforward and quick to process, but he stressed that the best way to speed up an application was to make sure you provide all necessary supporting documents with your application. (See Application for Swedish citizenship below.)
There was no EU representative at the meeting, but see this EU Brexit-preparedness website page:
UK nationals' residence rights in the EU27 - Sweden.
The new British Shop is open (22 Nov 2019)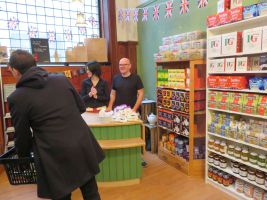 Good news! The British Shop in Antikhallarna (Västra Hamngatan 6, nearest tram stop: Domkyrkan) had its grand opening on 9 Nov, and we wish Paul and Rosie all the best for their new venture. They refresh their stock regularly, so keep an eye on the British Shop Facebook page for updates.
See also the Antikhallarna website to get a feel for the beautiful locale. The Latteria café occupies the central area, so why not drop by and stay for lunch as well?
Guidance for Brits returning to the UK (3 Oct 2019)

If you are a UK national considering returning to the UK permanently, here is the latest information about some of the actions you may need to take.
New British Ambassador to Sweden (20 Sept 2019)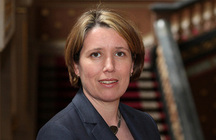 Judith Gough is the new British Ambassador to Sweden, after four years as British Ambassador to Ukraine.
The English Shop is no more (1 June 2019)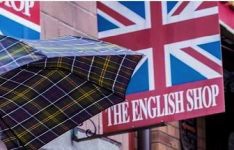 Sadly, the English Shop has now closed its doors. We will just have to eat knäckebröd instead of Walkers shortbread.
However, you can still get huge bags of PG Tips tea bags at Spices of India near Backaplan, and custard powder and marmite at Kryddhuset on Redbergsvägen.
British citizens overseas can sign petitions to the UK government (March 2019)

Did you know that you are eligible to start or sign petitions to the UK government or Parliament? The Petitions Committee is set up by the House of Commons. It follows up the issues raised in the most popular petitions, and it has the power to press for action from government or Parliament. If a petition gets over 100,000 votes it is considered for debate in Parliament, so it is a way to make your voice heard in the UK.
See the most popular petitions here, and sign any that you feel strongly about. There are several petitions to leave the EU, with from 40,000 to 580,000 votes, but the most popular petition by far is the one to revoke Article 50 and stay in the EU; this one received over 6 million votes and was debated in Parliament on 1 April.
Brits in Gothenburg featured in local press (2 Mar 2019)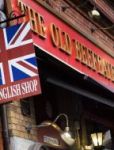 The local newspaper, Göteborgs-Posten, did a feature article on Brits in Gothenburg (a city once known as "Lilla London" because there were so many Brits here). The British Club gets a mention.
Read the article here (in Swedish)
Brexit briefing for UK Nationals in Gothenburg (4 Feb 2019)
The British Embassy's new Deputy Head of Mission, Peter Ruskin, held an information meeting to give an update on the implications of Brexit for UK nationals living and working here.
Around 75 people attended. There was only time for him to answer a few of their questions, but he has taken with him questions that his team can investigate and he promises to put their answers on the British Embassy's Facebook page.
Meanwhile, I put together this document based on the questions submitted by members:
Brexit: British Club members' questions and some official answers (10 Feb 2019)
See also the following links for UK government information relevant to you:
Brexit information. You can sign up for updates on any Brexit news they issue here.
Living in Sweden - Brexit information. (Check here for updates or subscribe.) Note that the focus is on UK nationals moving to Sweden.
Brexit briefing for UK Nationals in Gothenburg (12 Nov 2018)
The British Ambassador to Sweden, David Cairns, held an information meeting to discuss the latest on the UK's exit negotiations with the EU. The topic was billed as the implications of Brexit for British Nationals living and working in Gothenburg. Mr Cairns was able to answer many of our questions, although in some cases he pointed out that only the Swedish government could give a definite answer and, unfortunately, we haven't got a Swedish government at the moment.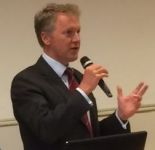 He stressed that there is a false impression from the media that we are headed for a catastrophe because no one knows what they are doing, but in fact the negotiations have come a long way behind closed doors. He is pretty confident that, since nobody wants "no deal", everyone will do whatever it takes to get the final issues sorted before Brexit takes effect on 29 March 2019. Furthermore, there will then be an "Implementation Period" (30 March 2019 to 31 December 2020), during which the current framework of EU rules and regulations will still apply. After that, things might change, but most of it won't affect people who are already living in Sweden (or any EU country) now, or who move here during 2019-2020.
Price and bookings for social evenings (26 Feb 2017)
At the AGM on 25 February 2017 it was decided to raise the fee for socials to 150 kr per person to keep up with rising costs.
Please book via Catriona (see Club contacts), stating if you are a vegetarian. She will confirm whether there are still places available and then ask you to pay the fee direct to our Bankgiro account: 5359-2069. (Don't forget to include your name on the message to the payee, otherwise we won't know who made the payment.)
From now on we will open the doors at Drottning Kristinas Jaktslott at 6 pm instead of 7 pm, so that the hungry revellers don't have to wait too long for their food. It also means that we have more time to chat and less need to rush to clear up and head for home at the end of the evening.
No more direct ferry options to the UK (2016)
DFDS now report that they no longer take foot passengers or private vehicles on their freight ferry from Gothenburg to Immingham. So if you want to take a car to the UK, there is no direct connection by sea. You either need to plan two extra days in each direction and drive via Denmark, Germany and Holland/Belgium/France, or leave the car here and travel by plane.