Coming events
*******************************************
Spring 2022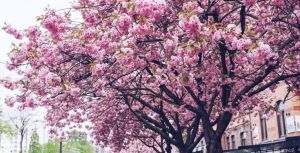 Sat 28 May (11:00-15:00)
Church garden party and bazaar
St Andrew's Church will have cakes and marmalade to sell, a refreshment stall, plant sales and raffles. All are welcome. See more on Facebook.
St Andrew's Church, Hvitfeldtsplatsen 2
Online entertainment anytime
Wigmore Hall classical music concert series
(free on YouTube)
This London concert hall has a new season of classical music concerts that they stream live and make available for some months after each performance. (Free of charge but donations welcome.)
See forthcoming live streams here.
Gothenburg University classical music concerts
(free on YouTube)
The Academy of Music and Drama has a conductor, Simon Crawford-Phillips, who introduces all the pieces in English.
Watch past concerts on their YouTube channel or see future events on their website.
National Theatre at Home
(rent a play or subscribe)
The National Theatre in London has made several of its streamed productions available for home viewing.
Some of these plays were streamed at Bio Roy in Gothenburg in recent years but several have never been shown here.
"Unforgettable British theatre for you to watch any time, anywhere." More information here.
Shakespeare plays from the Globe
(rent - video on demand)
Shakespeare's Globe theatre in London has a comprehensive list of their Shakespeare performances available to rent.
- Pick your favourite!