Coming events
*******************************************
Autumn 2023
Wed 20 Sep (11:00)
Drop-in for lunch/fika at Antikhallarna Latteria
Västra Hamngatan 6 (near Domkyrkan)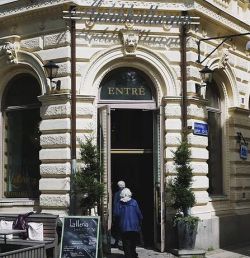 An opportunity to meet other members for a chat and lunch or a snack in the spacious café at Antikhallarna. (No need to book in advance - you buy your own refreshments.) Feel free to bring a friend.
Antikhallarna was built originally as a grand bank, Skandinaviska Kreditaktiebolaget, and for years you would be welcomed by a courteous doorman. The grandeur is preserved to this day, but now the café and the British Shop (right next to the latteria) take care of your cash instead. You will be able to stock up on comfort food from Blighty.
Sun 1 Oct (18:00-19:30)
Concert: Cantata Memori (Karl Jenkins)
Lundby nya kyrka
The Mass was written so that we would never forget the tragic Aberfan disaster of 1966, when coal sludge stored on the mountainside above the village of Aberfan in Wales slid down on to the local junior school and took the lives of 116 children.
Performed by the Nova children's choir from Jönköping, Karolina Andersson (soprano), Björn Larsson (baritone), Södra Vätterbygdens Folkhögskola's choir, Lundby Motett Choir and Lundby Symphony Orchestra.
More information (in Swedish) and directions to Lundby nya kyrka.
Thur 19 Oct (18:00)
BRITISH CLUB PUB NIGHT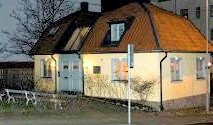 Menu: Fish & chips (cost 200 kr - pay when booking confirmed)
Drottning Kristinas jaktslott