Coming events
Unfortunately, our ever-popular season of social evenings at Drottning Kristina's Jaktslott is on hold because of the coronavirus pandemic.
Spring 2021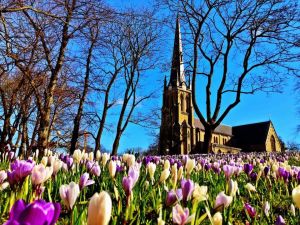 *******************************************
Sat 22 May (14:00)
BRITISH CLUB - AGM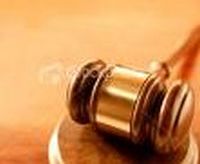 This year, the AGM will be held later than usual to minimize the health risk. We can't be sure yet whether we will be able to hold a physical meeting.
It will either be held at our usual AGM location, Haga Östergata 26 (preferably outdoors) with a fika or online via Zoom.
Online entertainment
Classical music concerts from Wigmore Hall, London
(free on their website)
Wigmore Hall is putting on a series of live streamed concerts almost daily, with world-class performances. They are broadcast free of charge (donations appreciated), and are available for 30-90 days on demand.
See more details and watch past and future concerts here. (Scroll down to see all coming concerts.)
The big St Patrick's Day party
(free on YouTube or Facebook)
This fun-filled 60-minute show from Discover Ireland was broadcast live on 17 March from three of Ireland's best-loved pubs and will bring a festival of music, Irish dancing by Riverdance, special guests and a few surprises right into your living room.
Find out more and watch the show here (any time).
Classical music concert
(free on YouTube)
The University of Gothenburg Symphony Orchestra play a programme of music by Beethoven, Purcell, Tower, Weber and Tchaikovsky. You are in for a treat, and the conductor, Simon Crawford-Phillips, introduces all the pieces in English.
Watch the concert here (scroll down for the programme in English).
You can also find other past concerts from the Academy of Music and Drama on their website (scroll right down to "Evenemang").
The Cold Swedish Winter
(BBC Radio)
This is a long-running sitcom from Danny Robins, writer of the Lenny Henry comedy Rudy's Rare Records, giving the British view of Sweden. It is set and recorded in Sweden and stars Adam Riches, Danny Robins and some of Sweden's popular TV comedy actors.
"Geoff, a marginally successful stand-up comic from London, is moving to the tiny, cold and unpronounceable village of Yxsjö in northern Sweden - a culture shock forced on him by his Swedish girlfriend Linda's decision to move home to raise their child. Geoff has to contend with snow, moose, pickled herring, unemployment, snow, maypole dancing, snowmobiles, snow, meatball rolling, saunas, social democracy, snow, the weirdest pizzas in Europe, bears, deep forests, death metal, illegal alcohol, snow."
It is now in series 5 (Lagom lockdown), but you can catch up with all episodes starting from Series 1 several years ago. It might take you back to your own experiences of arriving in Sweden and adjusting to the culture.
National Theatre at Home
(rent a play or subscribe)
The National Theatre in London has made several of its streamed productions available for home viewing. Some of these plays were streamed at Bio Roy in Gothenburg in recent years but several have never been shown here.
"Unforgettable British theatre for you to watch any time, anywhere." More information here.
Shakespeare plays from the Globe
(rent - video on demand)
Shakespeare's Globe theatre in London has a comprehensive list of their Shakespeare performances available to rent.
- Pick your favourite!