Coming events
Our ever-popular season of social evenings continues at Drottning Kristina's Jaktslott.
Winter - spring 2020
The list below includes external cultural events in English, some of which offer a discount to British Club members if you book via us. If you know of other upcoming events in English, please contact to have them added to this list.
*******************************************
Tues 21 Jan (18:00)
Fleabag
The acclaimed one-woman show by Phoebe Waller-Bridge that inspired the BBC's hit TV series Fleabag.
Fleabag may seem oversexed, emotionally unfiltered and self-obsessed, but that's just the tip of the iceberg. With family and friendships under strain and a guinea pig café struggling to keep afloat, Fleabag suddenly finds herself with nothing to lose.
Bio Roy (from the National Theatre, London)
Sat 25 Jan (12:15 - 13:00)
Lunchtime concert
Joar K. Henriksen (clarinet) from Norway will play with Herman Henrii (cello), August Holmgren (piano)
The concert is to be centred around the Clarinet Trio, op. 114, by Johannes Brahms, as well as The Swan from The Carnival of the Animals by Saint-Saëns and Fantasy pieces for clarinet and piano by Robert Schumann. See poster
St Andrew's Church, Hvitfeldtsplatsen 2
Fri 31 Jan (12:15 - 13:00)
Lunchtime concert
John Sarafin (classical guitar)
Pieces by Villa Lobos, Bach, Sor, Tarrega, Taube, Stanly Myers and others.
St Andrew's Church, Hvitfeldtsplatsen 2
Mon 3 Feb (18:00)
A Midsummer Night's Dream
Bio Roy (from the Bridge Theatre, London)
(discount price for British Club members: 180 kr). Contact John at the Anglo-Swedish Society*.
Fri 14 Feb (18:00)
BRITISH CLUB SOCIAL EVENING - St Valentine's Day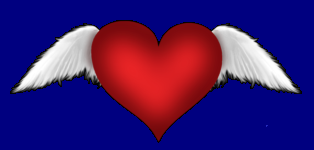 with Barbara & Bernadette's sweetheart quiz
Drottning Kristinas jaktslott
Sat 29 February (13:00)
BRITISH CLUB - AGM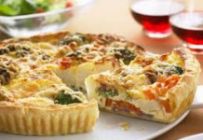 with lunch and wine on the house
Haga Östergata 26, Gothenburg
Sat 21 Mar (12:15 - 13:00)
Lunchtime concert
Simon Kempston (singer-songwriter)
Simon Kempston, based in Edinburgh, is an acoustic fingerstyle guitarist who plays folk and blues songs. His latest album is called 'Broken Before'.
St Andrew's Church, Hvitfeldtsplatsen 2
*For British Club discount to live theatre events at Bio Roy, contact John Chaplin at