Coming events
*******************************************
Autumn 2021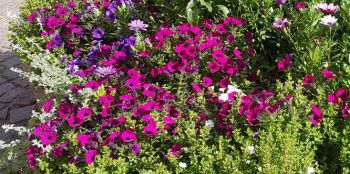 Tues 12 Oct (18:00)
Zoom talk: "A head full of bees"
Do you sometimes have a head full of bees, or feel that you want to give someone rhubarb, or suspect that there is a dog in the well? Well, if you want to know more about these idioms, then Alexander Stevenson has got the answers for you. See his Scottish idioms website.
Alexander has been working with Gothenburg City, printing fantastic handmade posters presenting humorous idioms in old Scots and Swedish. You may have seen them on billboards across Gothenburg this summer. The project started in August and continues through to September.
The Anglo-Swedish Society has asked him to talk about his project (in English). This Zoom talk is free of charge and all are welcome, including British Club members.
For more details, contact the Anglo-Swedish Society
Wed 13 Oct and Sat 23 Oct (13:00)
Drop-in for lunch/fika at Antikhallarna Latteria
(Västra Hamngatan 6, near Domkyrkan)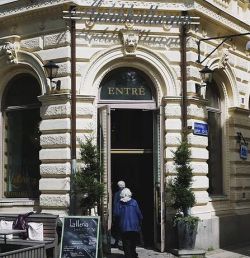 Two opportunities (one midweek and one at the weekend) to meet for a chat and a snack or lunch in the spacious café at Antikhallarna. (No need to book in advance - you buy your own refreshments.)
Antikhallarna was built originally as a grand bank, Skandinaviska Kreditaktiebolaget, and for years you would be welcomed by a courteous doorman. The grandeur is preserved to this day, but now the café and the British Shop (right next to the latteria) take care of your cash instead. You will be able to buy a poppy to support the Poppy Appeal and stock up on comfort food from Blighty.
Sun 14 Nov
Remembrance Day service (11:00)
St Andrew's Church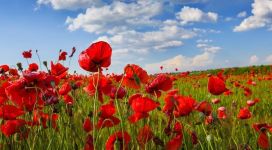 Wreath-laying ceremony (12:45)
British and Commonwealth War Graves, Kviberg Cemetery
The Honorary Consuls in Gothenburg of the Federal Republic of Germany and the United Kingdom together with the German Congregation and the Deutsche Stiftung invite you to attend these ceremonies.
Kviberg cemetery - directions and more information.
Online entertainment anytime
Wigmore Hall classical music concert series
(free on YouTube)
This London concert hall has a new season of classical music concerts that they stream live and make available for some months after each performance. (Free of charge but donations welcome.)
See the September-October 2021 programme here.
Gothenburg Book Fair talks
There are a few British authors participating with recorded talks that will be available to listen to at home on Bokmässan Play ("Book Fair Play") from 23 September to 31 December 2021.
- Craig Brown talks about his book "One Two Three Four: The Beatles in Time"
- Lewis Dartnell will talk about "How to Rebuild our World from Scratch".
- Dara McAnulty, Northern Ireland's answer to Greta Thunberg, talking about her book.
- Douglas Stuart will talk about Shuggie Bain's escape from Glasgow in the Thatcher era.
(The ticket costs 395 kr and gives you access to all 31 recorded talks by international authors. Of these, 29 talks are in English.)
Classical music concert
(free on YouTube)
The University of Gothenburg Symphony Orchestra play a programme of music by Beethoven, Purcell, Tower, Weber and Tchaikovsky. You are in for a treat, and the conductor, Simon Crawford-Phillips, introduces all the pieces in English.
Watch the concert here (scroll down for the programme in English).
You can also find other past concerts from the Academy of Music and Drama on their website (scroll right down to "Evenemang").
National Theatre at Home
(rent a play or subscribe)
The National Theatre in London has made several of its streamed productions available for home viewing. Some of these plays were streamed at Bio Roy in Gothenburg in recent years but several have never been shown here.
"Unforgettable British theatre for you to watch any time, anywhere." More information here.
Shakespeare plays from the Globe
(rent - video on demand)
Shakespeare's Globe theatre in London has a comprehensive list of their Shakespeare performances available to rent.
- Pick your favourite!