Coming events
*******************************************
Spring 2023
Thur 9 Feb (18:00)
BRITISH CLUB PUB NIGHT - St Valentine's quiz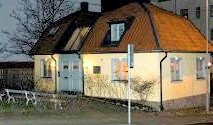 Drottning Kristinas jaktslott
Mon 13 Feb (17:45)
The Seagull
Bio Roy (National Theatre, London)
A 21st century retelling of Anton Chekhov's tale of love and loneliness.
Emilia Clarke (Game of Thrones) makes her West End debut as a young woman desperate for fame and a way out. A young man is pining after the woman of his dreams. A successful writer longs for a sense of achievement. An actress wants to fight the changing of the times. In an isolated home in the countryside, dreams lie in tatters, hopes are dashed, and hearts broken. With nowhere left to turn, the only option is to turn on each other.
Following his critically acclaimed five-star production of Cyrano de Bergerac, Jamie Lloyd brings Anya Reiss' adaptation of Anton Chekhov's classic play to stage. This brutally beautiful production was filmed live in London's West End.
NT Live programme and trailers
British Club member discount: tickets on the balcony for 195 kr (instead of 260 kr). Contact John for details.
Sat 25 Feb (14:00)
BRITISH CLUB - AGM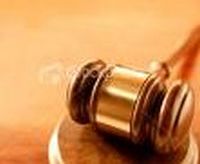 with cheese and wine on the house
All paid-up members are invited to attend the AGM. This is YOUR opportunity to decide what happens with your club!
Haga Östergata 26, Gothenburg
Sun 5 Mar, 2023 (18:00)
The Andrew Lloyd Webber Concert Gala
A tribute to one of the greatest musical composers of our time! Andrew Lloyd Webber's music is full of emotion, love, seduction, romance, humor, anger, greed, courage, hope and inspiration. The tribute gala unites all these feelings. This critically acclaimed performance features an emotional rollercoaster, performed by five internationally renowned soloists and a song and dance ensemble straight from London's West End. In addition to soloists and ensemble, the music is also interpreted by a live orchestra consisting of 14 musicians. The evening's English-speaking host guides the audience through the musical journey and unites the different parts of the show.
Colorful costumes, lavish scenography and state-of-the-art lighting effects make the Andrew Lloyd Webber Concert Gala as pleasing to the eyes as it is to the ears. During the evening we will enjoy a selection of his masterpieces such as The Phantom of the Opera, Cats, Jesus Christ Superstar, Evita, Sunset Boulevard, Starlight Express and many, many more.
Gothenburg Concert House, Götaplatsen
Wed 19 April (11:00 - 14:00)
BRITISH CLUB - lunch at Antikhallarna Latteria
(Västra Hamngatan 6, near Domkyrkan)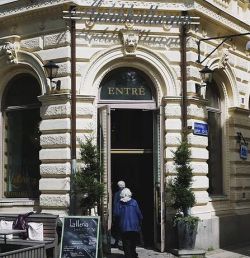 An opportunity to meet other members for a chat and a snack or lunch in the spacious café at Antikhallarna. (No need to book in advance - you buy your own refreshments.) Feel free to bring a friend.
As a bonus, the British Shop is right opposite the latteria, so you will be able to stock up on treats from Blighty too.