Coming events
Unfortunately, our ever-popular season of social evenings at Drottning Kristina's Jaktslott is on hold because of the coronavirus pandemic.
Autumn 2020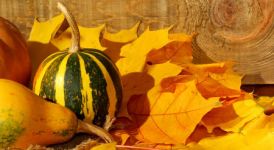 *******************************************
Oct - Nov
Poppy Appeal 2020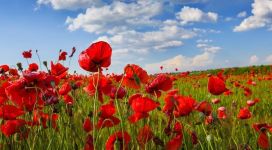 The Poppy Appeal will as always be held worldwide, but the current COVID-19 pandemic has unfortunately meant that we cannot hold our very popular Poppy Day Tea this year. This event usually brings in 50% of our annual contribution to the British Legion Poppy Appeal fund, so this year, our only hope of raising a meaningful total is to ask you all for donations.
We ask you to just pretend that the Poppy Day Tea was going ahead, and donate the amount that you usually give for the tea and cakes, lotteries and gift items, or any amount you can afford. It is the least we can do to thank those who gave their all, so that we might live full lives.
You can make your donation direct to our Poppy Appeal bank account, Bankgiro nr. 100-0819, or pay by Swish: 1230736173.
Please remember to state YOUR NAME and TEL. NR. on all deposits, and state "POPPY APPEAL".
Poppies will be available in Gothenburg from St Andrews Church, The British Shop and the Paddington pub as normal.
*******************************************
Online entertainment
Romeo and Juliet (free on YouTube)
Shakespeare's Globe theatre in London has made their 2019 production of Romeo and Juliet available on YouTube.
Packed with love, family feuds and a dose of comedy, this is a full-scale, fast-paced 90 minute performance (with no interval), designed to introduce students and families to Shakespeare.
Edinburgh International Festival (free on YouTube)
The festival is this year providing a wide variety of performances (contemporary/traditional/classical music, opera, dance, art installations and theatre) for viewing online. See their programme of online events.
To watch the videos from the comfort of your own home, go to the Edinburgh Festival YouTube channel.
Virtual 'Music in the Park' (free on YouTube)
Because of the coronavirus pandemic, Varbergs kommun has not been able to run Music in the Park this summer as they usually do. Instead of cancelling, they have opened up to a wider audience. Welcome to Parkettmusiken: a concert series with a limited number of seats at Varberg's theatre and an infinite number of seats at their live stream. All concerts are available on their YouTube channel from the concert date onwards.
Scroll through the concert videos for a "lucky dip" or see their full and varied concert programme on the Varbergs kommun website (in Swedish)
(Ignore the "Boka biljett" link - that is for actual seats in the theatre. Go to their YouTube channel instead.)