Coming events
Unfortunately, our ever-popular season of social evenings at Drottning Kristina's Jaktslott is on hold because of the coronavirus pandemic.
Summer 2020
*******************************************
19 June onwards
Virtual Slottsskogen treasure hunt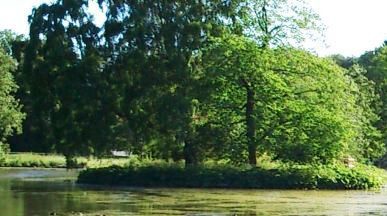 The Anglo-Swedish Society has organised a summer treasure hunt for all the family, but this time the questions are available online, so you can take them with you to the park to search for the answers when it suits you. Or, if you are staying at home, you can compete using your memory or online search skills. (Not all of the questions can be answered by going to the park but all of the answers can be found on the internet.)
Here are the questions. Please send your answers to to find out your score.
June - July
Theatre at home (free on YouTube)
As a response to the coronavirus pandemic, several theatres have made a selection of their streamed performances available for free on YouTube. See the following links:
25 June - 7 July: A Midsummer Night's Dream (performed at the Bridge Theatre, London)
This imaginative production saw the Bridge Theatre become a forest – a dream world of acrobatic fairies and moonlight revels, surrounded by a roving audience following the action on foot.
2-9 July: Les Blancs / The Whites (by Lorraine Hansberry - "young, gifted and black")
An African country teeters on the edge of civil war. A society prepares to drive out its colonial present and claim an independent future. Tshembe, returned home from England for his father's funeral, finds himself in the eye of the storm.
9-16 July: The Deep Blue Sea (by Terence Rattigan)
Set in a flat in Ladbroke Grove, West London in 1952. When Hester Collyer (Helen McCrory) is found by her neighbours in the aftermath of a failed suicide attempt, the story of her tempestuous affair with a former RAF pilot and the breakdown of her marriage to a High Court judge begins to emerge. With it comes a portrait of need, loneliness and long-repressed passion.
16-23 July: Amadeus (by Peter Shaffer)
Wolfgang Amadeus Mozart, a rowdy young prodigy, arrives in Vienna determined to make a splash. Awestruck by his genius, court composer Antonio Salieri has the power to promote his talent or destroy it. Seized by obsessive jealousy he begins a war with Mozart, with music and, ultimately, with God. Live orchestral accompaniment by Southbank Sinfonia.