Coming events
Unfortunately, our ever-popular season of social evenings at Drottning Kristina's Jaktslott is on hold because of the coronavirus pandemic.
Summer 2020
*******************************************
Aug 8-28
Edinburgh International Festival (online)
The festival is this year providing a wide variety of performances (contemporary/traditional/classical music, opera, dance, art installations and theatre) for viewing online. See their programme of online events.
To watch the videos from the comfort of your own home, go to the Edinburgh Festival YouTube channel.
July - Aug
Virtual Slottsskogen treasure hunt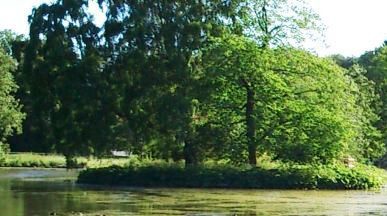 The Anglo-Swedish Society has organised a summer treasure hunt for all the family, but this time the questions are available online, so you can take them with you to the park to search for the answers when it suits you. Or, if you are staying at home, you can compete using your memory or online search skills. (Not all of the questions can be answered by going to the park but all of the answers can be found on the internet.)
Here are the questions. Please send your answers to to find out your score.
Virtual 'Music in the Park' (free on YouTube)
Because of the coronavirus pandemic, Varbergs kommun has not been able to run Music in the Park this summer as they usually do. Instead of cancelling, they have opened up to a wider audience. Welcome to Parkettmusiken: a concert series with a limited number of seats at Varberg's theatre and an infinite number of seats at their live stream. All concerts are available on their YouTube channel from the concert date onwards.
Scroll through the concert videos for a "lucky dip" or see their full and varied concert programme on the Varbergs kommun website (in Swedish)
(Ignore the "Boka biljett" link - that is for actual seats in the theatre. Go to their YouTube channel instead.)
The following concert features music from the British Isles:
Sláinte. This Scottish-Swedish duo offers swinging Irish, Scottish and American folk music, pop songs from the 1950s, country and more.