Coming events
Our ever-popular season of social evenings continues at Drottning Kristina's Jaktslott.
Autumn 2019
The list below includes external cultural events in English, some of which offer a discount to British Club members if you book via us. If you know of other upcoming events in English, please contact to have them added to this list.
Thur 24 Oct (12:15)
Lunchtime concert
Rowan Coupland (song, celtic harp and guitar)
Rowan will play his own neo-folk compositions and arrangements of traditional folk songs from England and Scotland. See programme and Rowan's bio and reviews.
St Andrew's Church, Hvitfeldtsplatsen 2
Fri 25 Oct (18:00)
BRITISH CLUB SOCIAL EVENING
Let's unite over some fish & chips for a United Nations theme night!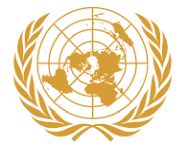 Drottning Kristinas jaktslott
Sat 9 Nov (13:00 - 15:00)
BRITISH CLUB - Poppy Day Tea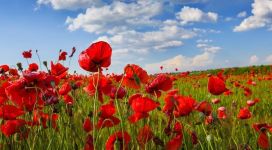 Afternoon tea with homemade sandwiches, cakes, raffles and an auction. All takings go direct to the Poppy Appeal Fund - please give generously!
Haga församlingshem, Haga Östergata 30
Sun 10 Nov (12:45)
Remembrance Day wreath-laying ceremony
The Honorary Consuls in Gothenburg of the Federal Republic of Germany and the United Kingdom together with the German Congregation and the Deutsche Stiftung invite you to attend these ceremonies. You are also welcome to join the preceding church services at the German Christinae Church and at St Andrew's Church.
Kviberg cemetery - directions and more information.
Fri 15 Nov (18:00)
The Pirates of Gothenburg
Anglo-Swedish Society dinner and entertainment, featuring a dramatic reading by the Not-Quite-a-Ceilidh ensemble (including several British Club members). A light-hearted celebration of the pirate activities in Gothenburg in 1719, featuring a British sense of humor and Göteborgshumor. More information here about previous Not-Quite-a-Ceilidh events.
Haga Församlingshem, Haga Östergata 30
(Discount rate for British Club members: 200 kr including dinner, wine and entertainment).
Fri 22 Nov (19:00)
Improfest - Bumper Blyton
Some of the UK's best-known improvisers spin an entirely new tale using hand-drawn audience suggestions in their Enid Blyton-style show. Bumper Blyton have their picnic hamper packed full of parody, ready for a riotous improvised spoof.
Teater Aftonstjärnan, Lindholmen - info and tickets.
Fri 22 Nov (21:30)
Improfest - Break Improv (from Stockholm) / Acaprov (from London)
Beatboxers, rappers, actors, singers and body percussionists of the London-based Acaprov improvise an unforgettable a capella musical show.
Teater Aftonstjärnan, Lindholmen - info and tickets.
Sun 24 Nov (13:00 - 15:00)
St Andrew's Day lunch
Buffet with delicious food from around the world. (Tickets 100 kr from Gisela Barnard.)
Haga församlingshem, Haga Östergata 30
For St Andrews events, see their Concerts page.
For the British Club discount to streamed theatre events at Bio Roy, contact John at the Anglo-Swedish Society